Training Providers
Crowd Safety Training is a trading style of The Square Metre Ltd, formed in 2014 to address a skills shortage in the Crowd Safety industry and has now developed into a skills training provider across the world with offices in the United Kingdom and Australia.
The Crowd Safety Training team are our biggest asset with years of experience in education, gained in further education institutions, awarding organisations and private training providers. Many of our team members hold degrees in Crowd Safety Management and have worked many of the worlds largest and most complexed events in both an consultancy capacity or operationally.
Crowd Safety Training are also able provide training in many areas such as Management, Team Leading, Customer Service, Business Administration, Personal Development for Employability, First Aid, Fire Safety, Conflict Management and Substance Misuse. Our delivery can often be provided fully funded dependant on the size and location of your business. We can also help you to understand the complexities of the forthcoming Apprenticeship Levy.
CCTV
Wireless CCTV Ltd (WCCTV) was formed in the UK in 2001. With a continued focus on innovation, bespoke product development and a customer-centric approach, the Company has grown to become the UK's leading manufacturer of redeployable CCTV, site security solutions and body worn cameras.
For almost 10 years, we have designed and built world-leading body worn video systems – always in close partnership with the frontline workers who use them.
We are the market leader in the UK, which is leading the world in adopting body worn video. Our systems are used by the majority of UK police forces, as well as in prisons, local government and private security.
We currently supply and support cameras and software to clients in 40+ countries. Our international activities are growing rapidly. We have offices in the UK, USA and Hong Kong.
Our approach is to work closely with customers to make sure they have the best possible experience with body worn video. We pride ourselves on building long-term, effective partnerships.
Hostile Vehicle Mitigation
Rosehill Security is a leading provider of innovative engineered rubber perimeter security products and ballistic solutions.
 Requiring no foundations, our surface mounted            vehicle security barriers and anti-trespass panels can be rapidly deployed as temporary or permanent perimeter measures, as part of a comprehensive security strategy to protect and defend buildings and infrastructure from criminal or terrorist attack.
The Impakt Defender is an IWA14 rated vehicle security barrier (VSB) designed to protect people, buildingsand infrastructure from hostile vehicle attack. Requiring no foundations, thesurface mounted system can be rapidly deployed as a temporary or permanent security measure, as part of a robust hostile vehicle mitigation (HVM) strategy.
StadiumTM's story started out at Burnley FC in 2009 where our Managing Director and Owner of StadiumTM, David McAtamney was called upon for his Traffic Management expertise and to implement a new plan for the club.
David's knowledge of Traffic Management and logistics ranges from both national and international ventures over a
30 year span. Notably he was a part of establishing the logistics and supporting the development of Saudi Arabia in their infrastructure and airport logistics during the 1980's.
Today David remains very passionate about this and is driven by the goal of creating safe spaces for all. Aiding in the delivery of events and ensuring they are secure for all.
Event Safety
A Definitive Guide to Health and Safety Requirements for Event Planning
The guide offers lots of helpful information such as:
What the law says about the duties of event planners in ensuring the health and safety of both staff and attendees during an event.
Identifying hazards during an event (e.g. fire hazards, equipment, catering, weather hazards), crowd management safety, and having a plan in place for potential incidents that might occur.
Advice on hiring and working with reliable contractors for your events, ensuring food safety standards, and mitigating the risk of excessive alcohol consumption.
A downloadable comprehensive event safety checklist to help prepare before, during, and after an event.
Other helpful health and safety topics, tools, and resources that can prove useful to anyone who is looking to organise a party or event.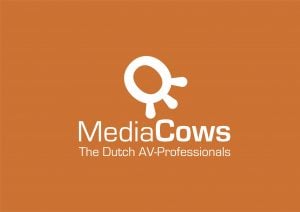 Looking to enter the UK market place
Safety at events is high on the agenda of organisors, emergency services and the government. However, visitors of events would like to feel safe too, during an event. The mayor of a municipality remains responsible for public order and security, but the responsibilities of an events organisor also increase. During a calamity it is essential to inform visitors well, in order to influence their behavior. Our Crowd Information System offers you the possibility to inform, steer and facilitate your visitors!
Our Hikers are led screens that are fabricated on concrete feet and resists to wind power 12. We are able to operate the Hikers individually from one central point, for example an safety control room. This way we create the possibility for you to communicate with your visitors. Beside to messages which contain crowd management, calamities, safety scenarios or evacuation notices, it is also possible to facilitate visitors. When there are no safety issues, you are able to inform your visitors about the program, public transport, the weather forecast, houserules or commercial advertising. The screens are connected to a wireless DVB-T2 network. It has it own broadcast frequency. It's not dependant on mobile providers or WIFI-frequencies. Because of this, the connectivity is very reliable
Using the custom-built software tool is childishly simple. On one screen you see a map of the area. Here you see realtime what is shown on which screen. You are able to modify the content by touching the screen. Within 2 seconds you can change the content on each screen seperatly. In the command centre we monitor all our equipment. And the camera's on top of our HIKERS tell us realtime if the message is really broadcasted.
Out of the Blue, we where sent an email by ShortCutQ; not a sales pitch. A good thing, as we are not in the market to buy products, but we do like to share technology that can assist in crowd management.
When you see this product, all those that pass through mass transit hubs will relate to this. We are always looking to share products that can assist in making life a lot easier.
Well here is a great solution from ShortCutQ
ShortCutQ solves the well known frustration experienced by all who have had to zigzag their way through large empty queue control barriers. It provides a direct route through the system straight up to the point of service. Not only will your customers get there faster, they will also thank you for saving them lots of needless walking.
ShortCutQ solves the well known frustration experienced by all who have had to zigzag their way through large empty queue control barriers. It provides a direct route through the system straight up to the point of service. Not only will your customers get there faster, they will also thank you for saving them lots of needless walking.